2023-11-20 12:25
November 2023 Vasaloppet Update in English
Now, more than 40,000 participants are registered for Vasaloppet's Winter Week 2024. Here is an update summarizing, in English, some interesting news items from Vasaloppet's Swedish website this autumn. We'll see you soon!
A record number of participants completed Vasaloppstrippeln 2023
A total of 442 participants, 230 men and 212 women, finished Vasaloppstrippeln 2023. This was the second year that Vasaloppstrippeln 30 could be completed on location in the Vasaloppet Arena and 128 participants managed that feat, while 80 finished Vasaloppstrippeln 45 and 234 participants completed Vasaloppstrippeln 90.
Vasaloppstrippeln was first possible in 2014. Today, the concept is well established across exercise Sweden. "Completing a 90, 45 or 30 kilometre race is an achievement. How about three races in one year?" as the challenge goes. Everyone who completes Vasaloppstrippeln gets an exclusive Vasaloppstrippeln T-shirt.
To complete Vasaloppstrippeln, you have to complete a ski race during Vasaloppet's Winter Week, followed by a bike and running race during Vasaloppet's Summer Week, picking a distance of 90, 45 or 30 km. This must take place during one and the same calendar year.
Read more about Vasaloppstrippeln >
These foreigners completed Vasaloppstrippeln in 2023:
Vasaloppstrippeln 90
Emil Overby, Frederiksberg, Denmark
Tim Nerkko, Helsingfors, Finland
Osmo Sundberg, Kullo, Finland
Alex Thilman, Helsinki, Finland
Kimmo Kurkinen, Sandhult, Finland
Roberto Coda-Zabetta, Milano, Italy
Petter Kittelsen, Lillehammer, Noway
Jarle Busterud, Hernes, Noway
Björn Kåre, Gjerde, Oslo, Noway
Yngve Torjussen, Moss, Noway
Peter Bradley, Uppingham, United Kingdom
Sven Kaltofen, Sayda, Sachsen, Germany
Vasaloppstrippeln 45
Eirik Gjerdalen, Dokka, Noway
Vasaloppstrippeln 30
Sara Wahlstedt, Bekkestua, Noway
Tips and tricks for lovely autumn cycling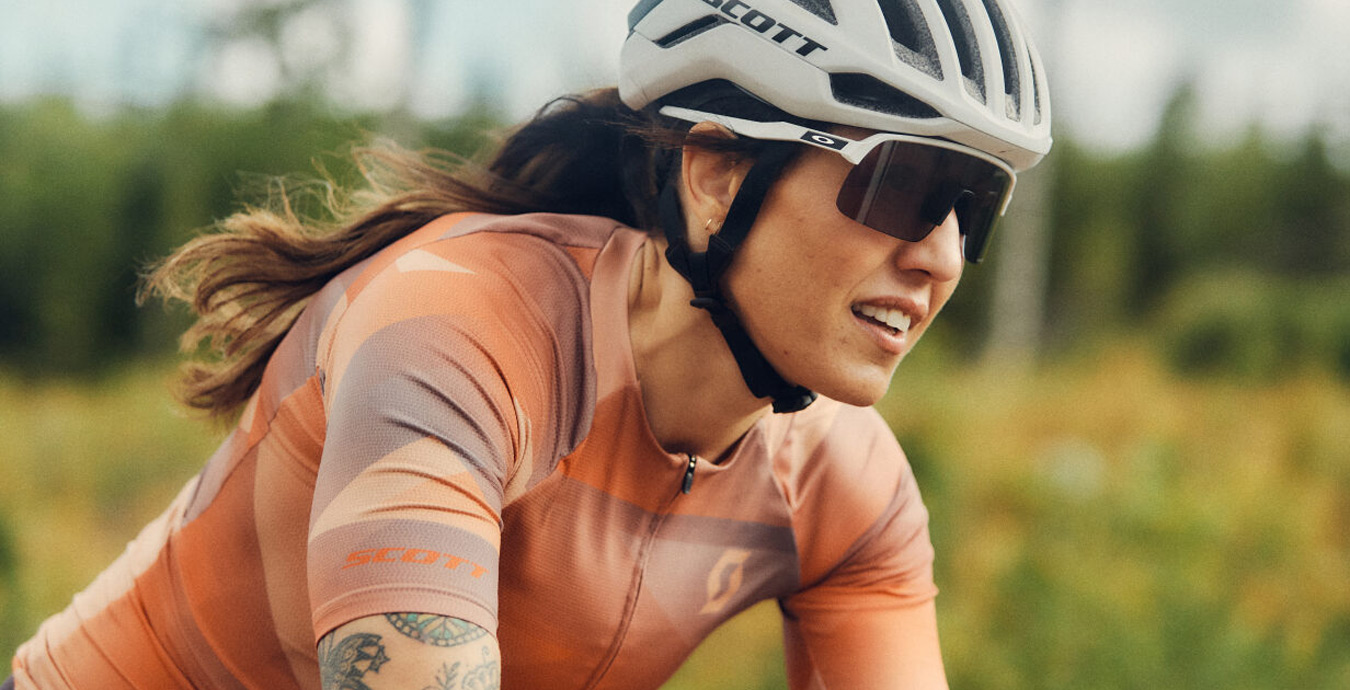 Jessica Clarén is an official Vasaloppet coach, cycling trainer, and founder of the cycling community She Rides. Here, she shares her best tips for safe and enjoyable autumn cycling:
Bring a warm drink in your bottle holder and finish up with a coffee break or a delightful after-bike.
Dress in layers so you can adjust your clothing. Shoe covers, warm gloves, and a tube scarf are also good to have.
Ensure visibility in the autumn weather. Use proper lighting and choose clothing with good visibility and reflectors.
Keep an eye on the surface – use winter tires when it's icy and slippery.
Take care of your bike. Clean it as soon as you get home after a wet and muddy ride. Get your bike serviced regularly.
Vary your training and have fun! If you need to accumulate miles, split the session with some indoors and some outdoors, or combine it with alternative training like cross-country skiing or running.
Consistency is most important when training for Ultravasan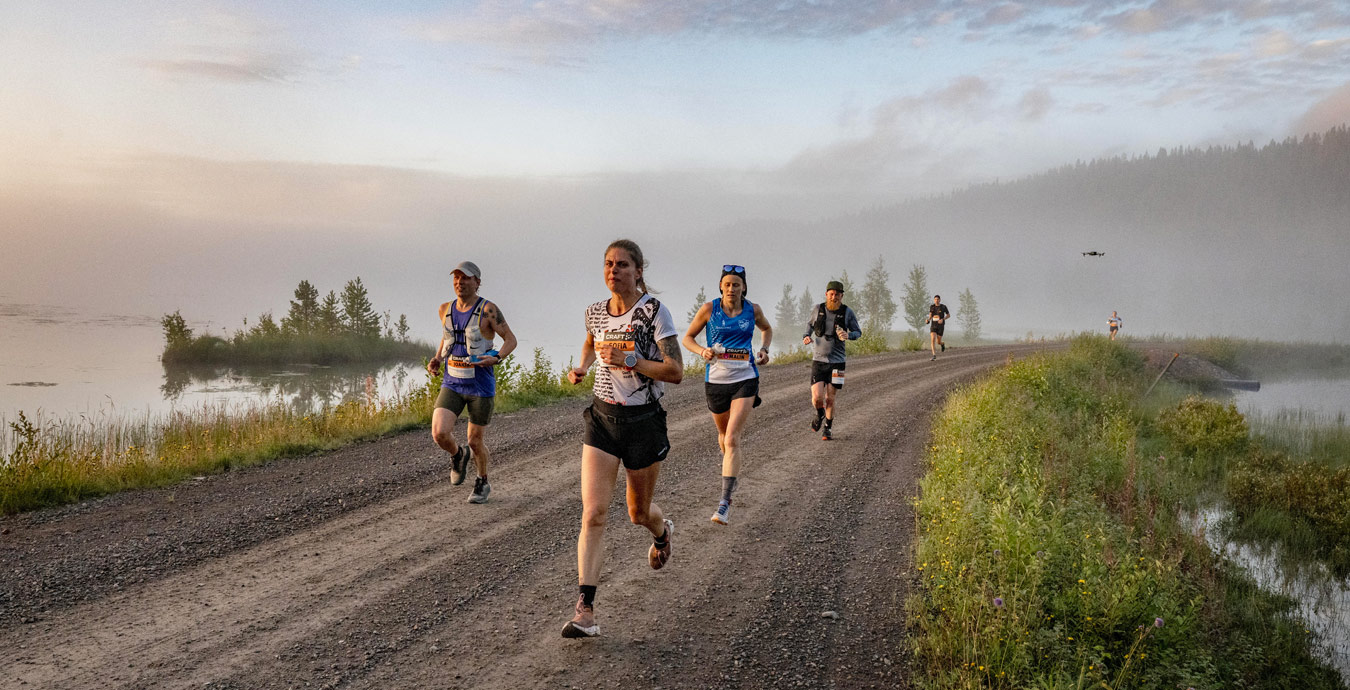 Are you registered for Ultravasan 90 or Ultravasan 45? Or are you considering registering?
Long distances may seem a bit intimidating, but our official Vasaloppet coach Johnny Hällneby doesn't think there's anything to be afraid of. "The biggest challenge is actually daring to slow down," he says. Here, Johnny Hällneby answers three common questions about ultrarunning races:
I have just started training for Ultravasan 90, what should I focus on?
"Dream of your upcoming race and look forward to the challenge! When you focus on that positive energy, you'll find a natural sense of continuity. And finding continuity in your training (training often!) is much more important than the number of hours per week you spend running. It's also more important to train every week and nailing that regularity over time, rather than hitting a certain number of training sessions per week."
What are the most common beginner mistakes?
"Keeping too high a pace at the start and not eating and drinking enough. Many people run too fast during the first third of the race and wait too long to replenish their energy, because the start is easy. This almost always backfires. It's important to keep track of how much energy you need to consume to run long distances; usually it's more than you think."
Your best tip to make training more enjoyable?
"Does training have to be fun every time? I think that's overrated. Think instead that running should be meaningful and fulfil a purpose. Then you don't have to worry every time it feels a bit daunting to go out, because you know it will feel good afterwards, and that exercise is meaningful — almost everyone can agree on that!"
Celebrate love after the race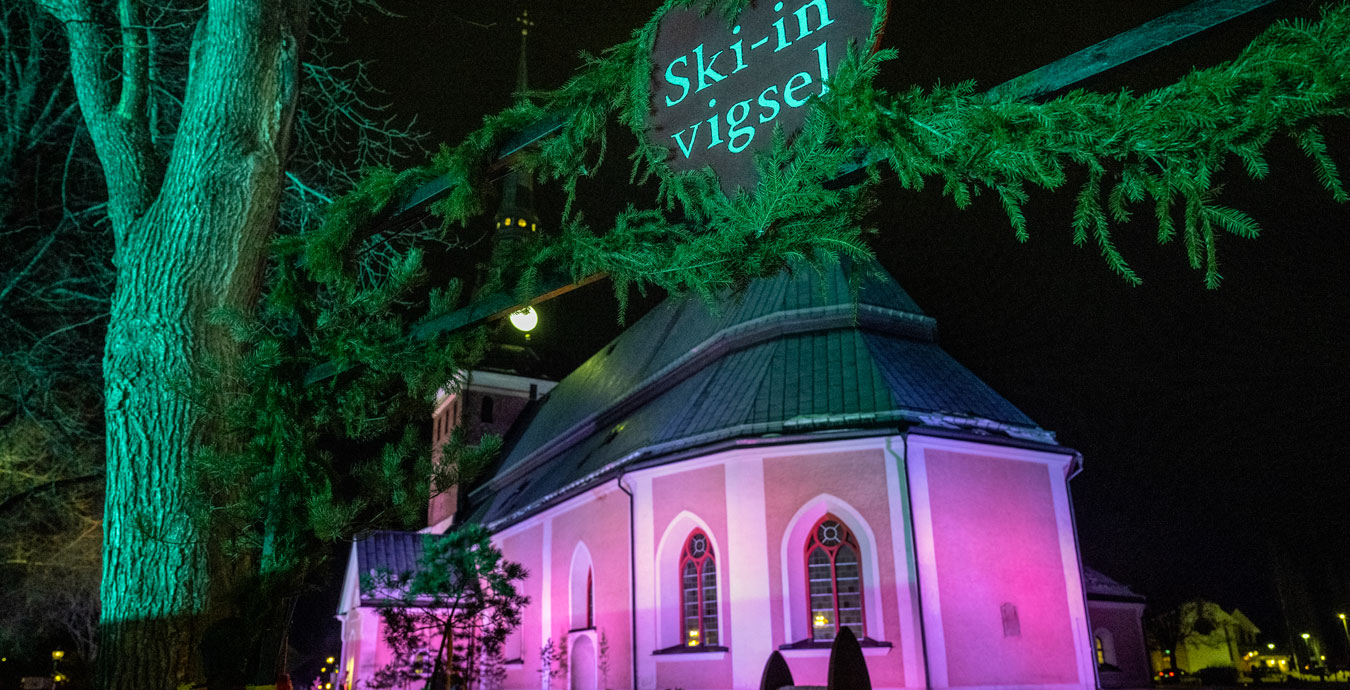 During Vasaloppet's Winter Week 2024, the Swedish Church once again invites you to do a ski-in wedding ceremony outside Mora Church at the Vasaloppet finish line. At least one of you needs to participate in a race, and at least one of you needs to be a member of the Swedish Church. A ski-in wedding during Vasaloppet's Winter Week 2024 requires almost no preparations besides training for the race. Here's all you need to do:
Order a certificate of no impediment from the Swedish Tax Agency in good time.
Book the wedding no later than February 23, at noon: Ski-in wedding 2024, Mora parish, the Swedish Church.
Finish your ski race and make your way to the church.
Say "yes" to each other!
Buy the Arena card and come train in the Vasaloppet Arena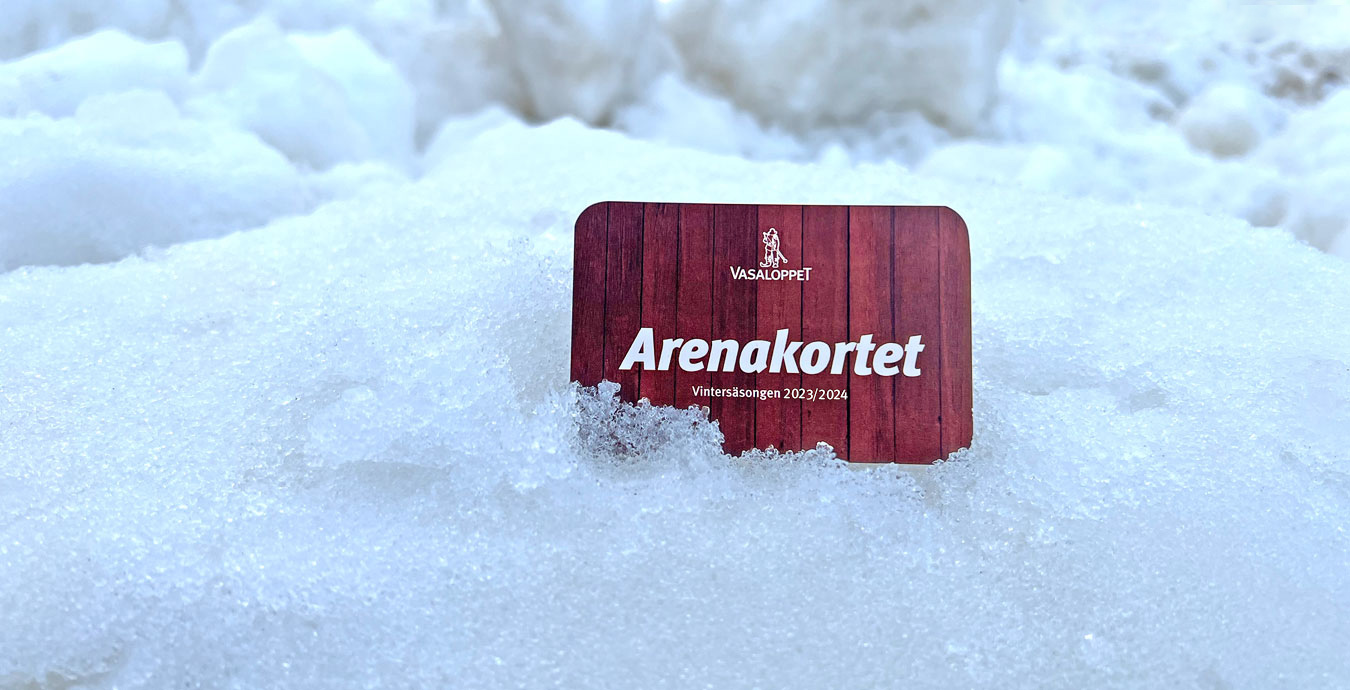 The Arena Card 2023/2024 gives you access to over 70 km of ski trails in these three trail systems:
Vasaloppet Arena between central Mora and Hökberg
Mora Ski Stadium, Hemus (24 km illuminated trail)
Norra Garbergs sport centre (33 km)
Choose between day passes, 3-day passes (a new option replacing the weekly pass), and season passes. Children and youths up to 16 years ski for free. Read more and make your purchase via Ski Pass.
Vasaloppet upcoming events
Vasaloppet's Winter Week 2024 – cross country skiing
Register for winter 2024 now >
Vasaloppet's Summer Week 2024 – biking and running